Latest news
Latest news as at 30 November:
If you have any news you would like to share e-mail [email protected]
Latest Short Mat League Tables can be found at Short Mat Tables as at 27 Nov 21
Members will be saddened to learn of the death of James (Jim) Breddy last Thursday. Our thoughts are with Jim's family. Arrangements to follow.
The Club beat Caer Glow in the MidGlos Mixed Interclub round Robin yesterday morning, and play MidGlos at 1000 next Saturday and Dowty at 1pm on 18th December
THIS WEEK:
Sunday 11am to 3pm Jeanette's Table Sale. 
Tuesday 9-30 to 11am Barron's Free Financial Advice. 7pm  Eyes Down for BINGO!  Want more money for Xmas? Come along and join in the fun.
Wednesday 2pm Whist
Thursday 12pm Pilates 
Friday 8-30pm Meat Draw
Saturday 10am Mixed Interclub v MidGlos IBC
FORTHCOMING EVENTS:
Tuesday 7 December. Guy's Quiz. See Guy's quiz poster December 2021
Saturday 18 December. Club 'Whodunnit' Christmas Party See XMAS PARTY 2021 POSTER for details.
Tuesday 21 December. Members Christmas Lunch. SOLD OUT. If you haven't paid please do so at the bar.
New Years Eve Party featuring the fabulous Julie Kent. SOLD OUT. Tables can be pre-booked once payment has been made.
For a view of all social functions See www.cheltenhambowlingclub.org.uk/social/
OTHER MATTERS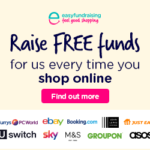 Did you know that whenever you buy anything online – from your weekly shop to your annual holiday – you could be raising free donations for Cheltenham Bowls Club with easyfundraising? There are over 4,000 shops and sites on board ready to make a donation – including eBay, Argos, John Lewis, ASOS, Booking.com and M&S – and it won't cost you a penny extra to help us raise funds.
All you need to do is:
Go to https://www.easyfundraising.org.uk/causes/cheltenhambowls/?utm_campaign=raise-more and join for free.
Every time you shop online, go to easyfundraising first to find the site you want and start shopping.
After you've checked out, the retailer will make a donation to Cheltenham Bowls Club at no extra cost to you whatsoever!
There are no catches or hidden charges and Cheltenham Bowls Club will be really grateful for your donations.
Thank you for your support.
Members may be interested in this bit of local history http://www.cheltenhamsouthtown.org/an-introduction-to-the-suffolks.html
Short Mat Tables as at 20 Nov 21    
AGM Minutes have been posted in the Members Area.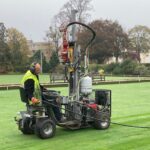 Terrain Aeration completed the work on No2 Green yesterday.
 Ian Deakins becomes GBA Men's Division Junior Vice President   Ian was previously GBA President in 2012
Congratulations to Finley Williamson who features in 2 page article in December's Bowls International magazine. The club will get a copy for members to read! 
Entry for 2022 National Competitions is now open. See https://www.bowlsengland.com/national-competitions-entries-open/ Note the early bird reduced entry fee before 16 December.
The National Championships schedule for 2022 can be found at https://bowlsengland.co.uk/6UDT-1RAV-EEA0F922611E856711G9BB545B4CC305B493D/cr.aspx
For a view of all social functions See www.cheltenhambowlingclub.org.uk/social/ which has recently been updated 
If you would like to organise an event please get in touch with Peter Jones at [email protected]
Winter Bar Hours are as follows:
Tuesday 5 to 10-30pm; Thursday 5 to 11pm; Friday 5 to 11pm and Saturday Noon to 2pm plus support for social functions