Latest news
Latest news as at 27 January:
CORONAVIRUS (COVID-19) UPDATE
If you have any news you would like to share e-mail [email protected]
INFORMATION POSTED SINCE 20 January
A message from David Skeats Secretary – GBA Men's Division
I thought it would be helpful for people to have an update on preparations for the 2021 season in the Men's Division – games, meetings, handbooks, yearbooks and website. 
It is still unclear when the current level of restrictions will be lifted but the Easter weekend (2 to 5 April) seems to be a frequently mentioned date in connection with possible easing.  Clubs will have their own timetable for opening the green and starting matches but in terms of County commitments, this offers some hope that we could have a relatively normal season (ever optimistic !).
County games commence on Sunday 3 May with the Under 25's Four Counties Tournament followed  by a Middleton Cup trial against Oxfordshire on Sunday 8 May and the Three Counties Spring festival on Sunday 9 May.  County competitions begin shortly afterwards with the Senior Fours on Monday 10 May.  So an Easter easing could enable things to proceed as planned.  That is certainly the hope that I'm sure we all have.
Provisional meeting dates for the year have been planned as
Management Committee meetings on 6 March, 12 June and 25 September
Delegates' Meetings on 27 March, 3 July and 16 October
Joint Council meeting 6 November
and AGM on 15 January 2022
It seems unlikely that the first round of March meetings will proceed but people are requested to keep the dates free as the Management Committee can always have a Zoom meeting and we can use that Delegates' Meeting date to arrange for the distribution of handbooks and yearbooks, possibly on a collection basis from four centres as done last year.
The handbook and two yearbooks are nearly complete and will shortly be sent to the printer.  Thanks to all those who have contributed to the preparation of these especially for the competition sections which is a major task in its own right for the competition secretaries and County Fixture Secretary.  Club secretaries too have helped with prompt returns of club details, number of copies needed and other material.
All of the information relating to the Men's Division is now on the website. 
Keep safe, get inoculated and I hope to see you on the green over the summer.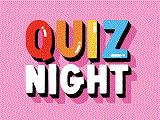 Fed up? Meet up with other members by joining Geoff's VIRTUAL QUIZ on Tuesday 2 February at 6-30pm. See Social page for details.
The Club has been in touch with EDF and Churchdown BCs to express regret on their closure and assure their members that they can expect a warm welcome should they wish to join Cheltenham BC. Please convey this message to any contacts you have in these clubs.
WINTER BAR HOURS are:
Tuesday & Thursday 5 – 9pm; Friday 5 – 10pm and Saturday Noon – 2pm.
Continuation of these bar hours and winter activities will depend on COVID restrictions prevailing at any given time and getting sufficient support from members.
The January edition of WORLD BOWLS can be found at https://www.insidebowlsmag.com/jan2021/index.html
Other Bowls England News can be found at https://www.bowlsengland.com/news-items/
CHURCHDOWN BC. Regrettably I have to inform you that the Churchdown Bowls Club Committee has decided, with the backing of a majority of its members, to close the Bowls Club after 98 years in existence, at the end of this month (January 2021). This follows an irretrievable breakdown in negotiations with the Main Club regarding their continued use of a section of the Bowls Green as an outdoor social space. I would be grateful if you could circulate this to other clubs asap to prevent speculation and rumours continuing and which are already in abundance.
Dave Gray Hon Sec Churchdown Bowling Club
The Committee is planning for the bowling season to open in April and although the club remains closed work continues as follows:
greens swished and cut as necessary
club house interior painted
BGGC small jobs being addressed
grant assisted project resurfacing paths being compiled
fixture list completed and tournament arrangements dusted off (there may be a new Open Triples)
captains have appointed managers for competitions and leagues
green keeper vacancy being filled
finances constantly monitored 
furlough changes implemented
routine caretaking duties incl keeping beer pipes in good order!
Contingency plans are also in place should Covid restrictions remain in place.
Our thanks to everyone involved in this work.
The winners of the 100 CLUB January Draw are:
£10.00. no 41. Wyndham Hillier
£15.00. no 54. Beryl Smith
£25.00. no 13. Pam Jamieson
£50.00. no 64. Neville Capper
See New Year's Message from the County Administrator  which includes future plans for a County Youth Academy in which the club has been actively involved.
Owing to COVID restrictions, the club house will remain closed until at least 17 February when the situation will be reviewed. 
Arrangements for a SUMMER TOUR TO PAIGNTON continue at pace with 54 members declaring an interest. Fixtures, hotel and coaches have been provisionally booked. A waiting list exists for members who decide they would like to declare an interest. Contact Campbell at [email protected]
FACE MASKS MUST BE WORN WHEN ENTERING AND MOVING AROUND THE CLUB HOUSE. THEY CAN BE REMOVED WHEN SEATED. Please remember YOU ARE RESPONSIBLE FOR KEEPING OTHERS SAFE! 
Members are requested to keep an eye out for each other, especially those members who may live on their own. Any problems should be brought to the attention of our Safeguarding Officers (George Bevan: – 07740-432111, Mike Whitmarsh: – 07785-513200, Jude Vidler: – 01242-603430) or a member of the committee.