Latest news
Latest news as at 5 December:
We are looking for a new sponsor for our blue shirts and jackets If you know of any potential sponsors please let Allen know at [email protected] 
THIS WEEK:
Tuesday 12-30 Ladies Christmas Lunch at the Norwood. 7pm. Geoff's Christmas Bingo
Wednesday 2pm Social Whist. 7pm. Inter-club match v Cleeve at MidGlos IBC. See https://cheltenhambowlingclub.org.uk/team-selection/
Thursday 2pm What did you say!! Maybe it's selective deafness but if not come along and see Chris from Imperial Hearing for free tests and advice.
Saturday 10 am. Come along and try your hand at Table Tennis a new winter facility for members.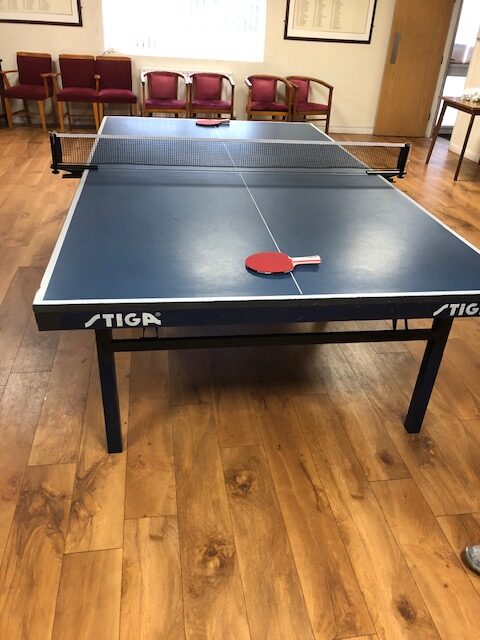 BOWLING MATTERS:
Mixed Inter-Club. Good result on Saturday winning on all three rinks 56-20 v Chelt Spa. Final match is the 3rd/4th place play off 16 December against Cheltenham Spa.
After this week Wednesday Inter-Club matches are on Jan 10 v Chelt Spa & Jan 17 v Barnwood
Mixed 6 Rink Friendly v Mid Glos on Sunday 21 Jan at 2pm. Contact Andy Price if you want a game.
Men's Saturday 2 Rink and Ladies Triples will be starting towards the end of January.
OTHER MATTERS:
A Club Events Diary has been added to the web site. You can now find out what's going on at your club.
Well done Jeanette, helpers and supporters who raised £500 for Maggies at last Sunday's coffee morning.
Table Tennis. The club has purchased bats, net and balls for this new facility which for a trial period will be available to members on Saturday mornings from 9 December at 10am. 
Have you got your tickets for our NYE Party? An evening full of festive fun and frivolity. Tickets £15 available from the bar. Buffet included. Priority given to members who indicated an interest. Max 60. 
100 Club. This month's winners are:
£50 No 13   Chris Stone
£25 No 56   Jeremy Butcher
£15 No 79  Morag Notman
£10 No 33 Peter Jones
 Winnings can be collected from the bar.
Next Draw: Club Xmas Party on 16th December 2023
1st Prize. £150.00 2nd Prize £50.00
DATES FOR YOUR DIARY:
Tuesday 12 December Geoff's Christmas Quiz Have you booked your table or are you standing in the car park?
Sunday 10 December Mayors Christmas Quiz Tickets can be paid for at the bar.
Saturday 16 December Club Christmas Party including Bumper Christmas Draw.
Sunday 31 December NYE Party. Tickets available at the bar
Saturday 6 January Club Presentation Night Tickets available at the bar
Saturday 20th January Return of The Rat Pack. Last few tickets available at the bar.
Friday 16 February Games Night. 
 Further details of all social functions can be found on the 'social page' of the web site.