Cheltenham Open Pairs
Cheltenham Open Pairs 2021
Sponsored by The Laurels Care Services
The CHELTENHAM OPEN PAIRS on SATURDAY 14 AUGUST was  won by Mark Royal (Rookery BC Suffolk) and Mike Cox (Cheltenham BC) who collected a cheque for £1000 from Mrs Eisa North Manager of  the Laurel Care Services . Runners Up were Will Campion (Banbury Central BC Oxon) and Tom Clough (Thatcham BC Berks) who collected £500.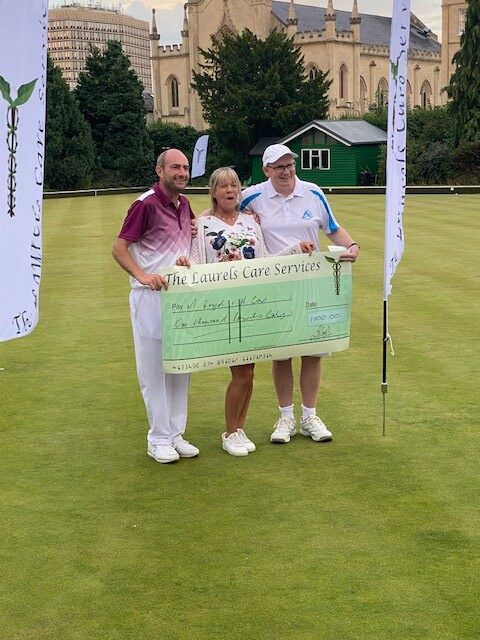 Other prize winners were:
Cheltenham Open Pairs 2020
The 2020 Tournament scheduled to take place on Saturday 8 August was cancelled owing to Covid 19 restrictions.
Cheltenham Open Pairs 2019
The inaugural Cheltenham Open 2 Wood Pairs Tournament took place on Saturday 10 August. The winners were Vince Wilks & Doug Lewis (Gloucester City BC) who collected a cheque for £1000 from Simon Wendland, Director of tournament sponsor Imperial Hearing; Runners Up were Louis Ridout & Jamie Chestney (Kings BC) who collected £500.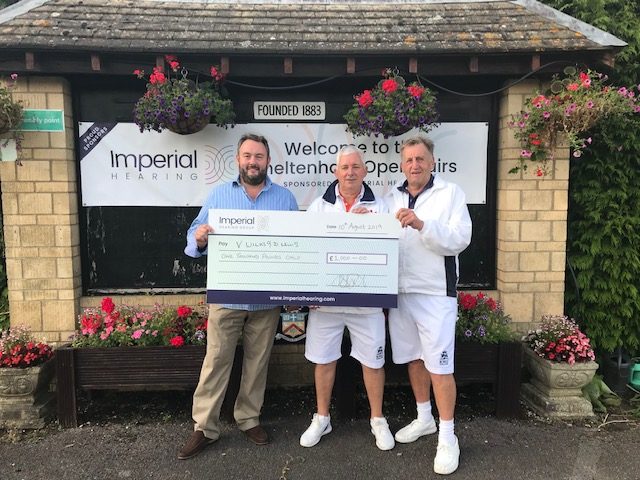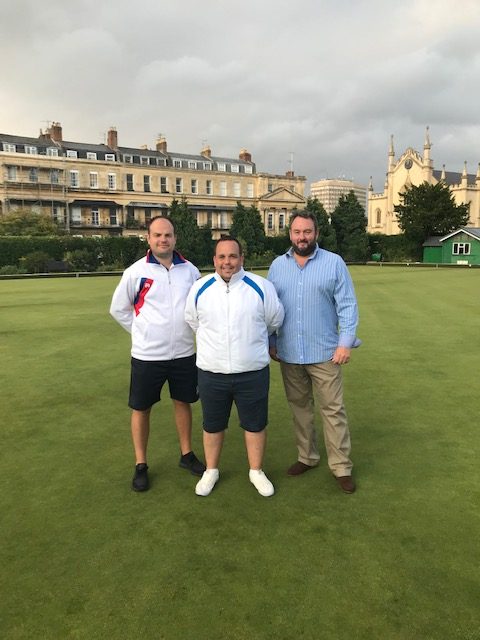 Semi Finalists were Stuart Evans & Ollie Lucas (Shaldon BC) and Dean Hemming & Marc Stones (Worcester BC) each pair receiving £200.
The Plate was won by Andy Taylor & Graham Shadwell (Clarrie Dunbar BC) – £200 with Plate Runners Up Adrian Dunsford (Bristol St Andrews) and John Smallwood (Olveston BC) – £100.
Tournament entries were as follows:
2019 CHELTENHAM OPEN PAIRS ENTRIES321